(Reading time 6 minutes)
When I started to write about Bitcoin and the Cryptocurrencies, I had some but little knowledge about the crypto world. After my cooperation with bankometar.mk I have started to read more and I have found out some incredible things about how this whole world works. In my first post about the history of Bitcoin, I gave you some facts and details about its growth. If you go back and read that post you will see how major speculations, regulations affected the price of the Bitcoin. Especially from some leaders of the Big Banks. When Bitcoin came on the scene, it was (and still is) a big threat to the banks. And that is simply to the fact that Bitcoin is decentralized and is not using a third party like the banks are. With the introduction of Bitcoin to the world, we were also introduced to the Blockchain. And that is the system that Bitcoin operates on.
If you look back in the history, you will see how all the major banks were and still are against Bitcoin. How they are talking bad about Bitcoin on World Economic Forums. In this article I don't want to give too much attention on this things. If you want to know more just go on YouTube type Banks against Bitcoin and you will find 100's of videos how Bankers explain to stop Bitcoin and how all the cryptocurrencies are doomed. And why is that? Simply because they are afraid that the cryptocurrencies will take their job one day. And banks wont be needed any more. So, what they do? They attack, talk negative and try everything in their power to shut them down. But, it is simply impossible to do it.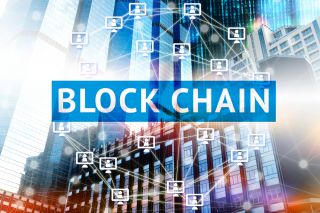 This article will be about how banks are changing their mind towards Blockchain and Cryptocurrencies. The question always stays the same. If they are interested now, after they've tried everything to stop it, and simply saw that there is no way of stopping it, are they going to hop on board, or they were playing all the time, so they can profit as well? The answer of that question I leave it to you.
Now, let's have a look at some of the banks that are actually investing in blockchain.
Major financial institutions have explored blockchain for a variety of purposes: Optimizing supply chain records, battling fraud, tracking payments and making existing processes more efficient.
This interest has led to the big banks to strike a partnership with major technology vendors and smaller startups to develop proof of concepts. There is a good reason for the growing attention: according to Santander's estimates, the technology could cut banks infrastructure costs by up to $20 billion each year by the year 2022. As the great Zig Ziglar said: everyone who is in some type of business, sales are listening to the same radio station WII-FM (What's In It For Me).
Major Wall Street banks like J.P Morgan Chase and Citigroup completed a successful trial of blockchain technology for keeping track of credit-default swaps in April 2016, with a view of extending the technology to credit-default swaps or even for tracking live trades. There have also been moves to work collaboratively on setting up standards around the use of blockchain systems.
New-York-based fintech company R3 announced back in 2015 that it had created a consortium with a number of banks to investigate blockchain use cases around securities settlements and payments.
This includes Barclays, BBVA, Commonwealth Bank of Australia, Credit Suisse, JP Morgan, State Street, Royal Bank of Scotland, and UBS. A further 12 joined R3 shortly afterwards including Banco Santander, Danske Bank and few more.
In January 2018 at the World Economic Forum in Davos – Switzerland, Brian Moynihaan the CEO of Bank of America added: We believe in the idea of distributed ledgers and smart contracts. We are developing stuff.
The Royal Bank of Scotland, and another global bank which did not wish to be named, joined up the New York based software company R3 in September 2017, in partnership with Britain's Financial Conduct Authority regulator. R3's Cordablockchain in this case allows RBS to automatically generate delivery receipts for mortgage bookings and send these along the regulator.
Russia's state-owned development bank Vnesheconombank announced in June 2017 that it would examine blockchain for project management and supply chain finance. The chairman Sergey Gorkov said: When we started to think about how to manage projects efficiently, we realized that there is no platform. Everything that we had became obsolete. We realized that the blockchain is a good fundamental and qualitative platform for the future. We started with this, we have established a qualification centre and a pilot project was launched.
Barclays partnered with the peer to peer payments app Circle, which runs partly on bitcoin'sblockchain network, in April 2016. That legitimizes the Circle offering, alongside its acquisition of an e-money licence from the UK Financial Conduct Authority, allowing the company to hold pound sterling, facilitate payments and run a currency exchange. As part of its fintech startup accelerator programme, Barclays has also partnered with Swedish Bitcoin exchange Safello. The bank signed a proof of concept agreement to explore how the blockchain can be used within its operations.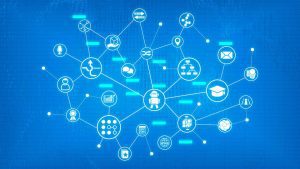 USB CEO Oliver Bussmann has been a vocal advocate of blockchain for some time. He says that the technology will heavily impact financial services, and the Swiss bank has been investing to get ahead. This has involved setting up an innovation centre in London's startup hub, Level 39, to explore how UBS can work with third parties to find use cases. In fact UBS developed its own Utility Settlement Coin to function as a cash equivalent of the major central banks currencies, as opposed to the decentralized model offered by bitcoin. The initiative has been bolstered by support from some major heavy hitters like Barclays, HSBC, State Street, Credit Suisse, MUFG, Deutsche Bank, Santander and more.
The head of innovation at Santander Julio Faura told Techworld that the Spanish bank is working on a number of use cases for blockchain internally. The distributed ledger is a very elegant way to solve financial problems said Faura. It could mean payments can take days and this could take minutes or even seconds. In November 2017 Santander UK, Ripple and American Express signed a deal to use blockchain for cross-border business payments.
Citi Bank Citi is another of the investors in Chain, alongside Nasdaq. But this is not the first time it has shown interest in blockchain systems. The US bank has also been developing blockchains internally to test its 'Citicoin' as a method of cross-border payments.Nasdaq and Citi announced in 2017 a joint integrated payment offering to automate reconciliation using a distributed ledger for recording, and transmitting, payments.
Spanish lender BBVA has been keen to highlight the possibilities of blockchain, and has invested in bitcoin firm Coinbase as it gets to grip with the tech.In November 2017, BBVA used the Wave blockchain platform to conduct the first international trade transaction between Europe and Latin America.By using blockchain, BBVA was able to reduce the send, verify and authorisation time for an international transaction from seven days to 2.5 hours.
The stock exchange NASDAQ has been working with Chain for some time, partnering with the startup for one of the most ambitious projects by a leading financial services firm so far. It plans to use blockchain outside of a test environment later this year, speeding up and simplifying the issuing and transfer of shares to privately-held companies.
As you can see all of the major banks in the world have started to invest in the blockchain technology. They have seen the opportunities that the blockchain technology and the cryptocurrencies have. For the moment they are only interested in the blockchain and not much in the cryptocurrencies. But recent reports are showing that they are reconsidering Bitcoin and some other cryptocurrencies.
More on that in the next article!
Until next time…..
Thank you for reading
Subscribe to my blog        https://darkokipariz.blogspot.com/
Follow me on Facebook    http://bit.ly/2zDUBpp