(Reading time 5 minutes)
About a week ago a dear friend of mine who is also a Crypto enthusiast but he likes to buy and sell most of the time, send me a message: What is happening with our coins? They are all dropping. I am going to buy some more. His message made me laugh. He likes Litecoin the most. So he is buying and selling all the time. I really like the fact that he is not panicking a lot about the price dropping. A few months ago we were talking and I have explained him how risky can this type of investment be.
And to always take it with caution. To invest the sum of money that he is ready to loose. And not to keep his hopes very high at this moment. Because the coins are still not regulated, they are not stable, they are very volatile and very speculative. He understood right away the concept and he said to me: Wheal, it's better then betting on sports games. We both laughed. A lot of the people are investing in crypto their last savings with a hope that they will become rich. Which is very difficult to happen. Either they are not informed enough, or they've been mislead by another person.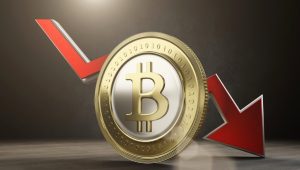 As I always suggest in almost all the posts that I am writing about the cryptocurrencies, do not jump right away with a big sum of money. Start low and then buy and sell until you see some profits. If you are following the crypto currencies and Bitcoin you will see that the prices are constantly going up and down. All the time. Yes the best months for Bitcoin were last year November and December when the price went from $10.000 to $20.000, and that to happen again in the near future it's very difficult. According to how the things are at the moment.
Anyway let's get back to our post and see what caused the recent Bitcoin and other Altcoin drop. There are always some factors that are causing this. It is not just like that. If you go back to my earlier post: The Rise of Bitcoin, you will see how many different factors were causing the price to drop. So let's have a look at the resent price drop.
First Factor
Bitcoin price was manipulated by Tether USDT (another coin). Accordingly to a new research from the University of Texas finance processors John Griffin and Amin Shams. They've written a 66 page report titled as (Is Bitcoin really Un-Tethered?). They argued that Tether that is (a stable coin), is allegedly backed by USD at a 1:1 ratio and has been repeatedly used to provide price support for bitcoin during market downturns.
Overall they found out that Tether has a significant impact on the cryptocurrency market. Tether seems to be used both to stabilize and manipulate Bitcoin prices (the researches wrote). As evidence Griffin and Shams note that there tends to be a negative end-of-month pressure on the bitcoin price in months when a large number of Tethers have been issued but not in other months. Since the Exchanges have difficulties to find banking partners and achieving the regulatory compliance necessary to offer fiat-to-crypto trading pairs, many altcoin exchanges use Tether for physical USD.
This is one factor that cause the Bitcoin price to drop.
Second Factor
When the Bitcoin priced reached it's peak back in December nearly $20.000 and then dropped to $6000 many observers blamed the new investors. However, new research from blockchain firm Chainalysis suggested that it was a long-term investors who were (hodling) for many years started to sell into the dip which it was somewhere around $30 billion worth of Bitcoin between December 2017 and April 2018. The firm wrote: This was an unprecedented sell off and such an opportunity is unlikely to be repeated soon". And that is why the price is still unsteable. Many new investors are buying and selling and a lot of the old investors are still selling the coins that they were holding for years.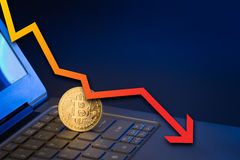 Third Factor
The majority of traders and analysts have justified the short-term price drop of Bitcoin to the Coinrail exchange hack in South Korea, which led to a $40 million loss. Coinrail is a minor cryptocurrency exchange in South Korea that is utilized by a small portion of investors in the country. Many of the traders are using the big three exchanges like Bithumb, UPbit and Korbit because they are more reliable than the smaller exchanges. We can not blame only Coinrail for the recent price drop of Bitcoin to almost 10% in 2 days simply because Coinrail accounts only 5% of the volume coming from South Korea. Anyway it is one of the factors or causing the price to drop.
These are some of the major factors, that made the Bitcoin price to drop within the last two weeks, and other speculation about Bitcoin. However the Coinrail hack will not have any significant consequences in the long run. The Crypto Industry has seen much bigger hacks before, and this doesn't change the path of the industry.
Over the long term Bitcoin price will likely be higher by the advent of institutional investment in this space, but this will never happen until the markets build momentum, that translates into an natural rise of the Bitcoin price. How long until this happens? We can't tell for sure. All we need to do is to wait and play safe. Do not invest money that you are not ready to lose.
So why does the Bitcoin price dropping always affects the other Altcoins?
The answer of that question you will found out in the next post.
Until then: STAY SAFE IN THE WORLD OF CRYPTO
Thank you for reading:
Subscribe to my blog       https://darkokipariz.blogspot.com/
Follow me on Facebook   http://bit.ly/2zDUBpp